Wi-Fi 4I/O 4DO 4DI android phone control Network RJ45 relay Modbus-TCP module smart home
Please check the video: https://youtu.be/BTrf6Cyydg4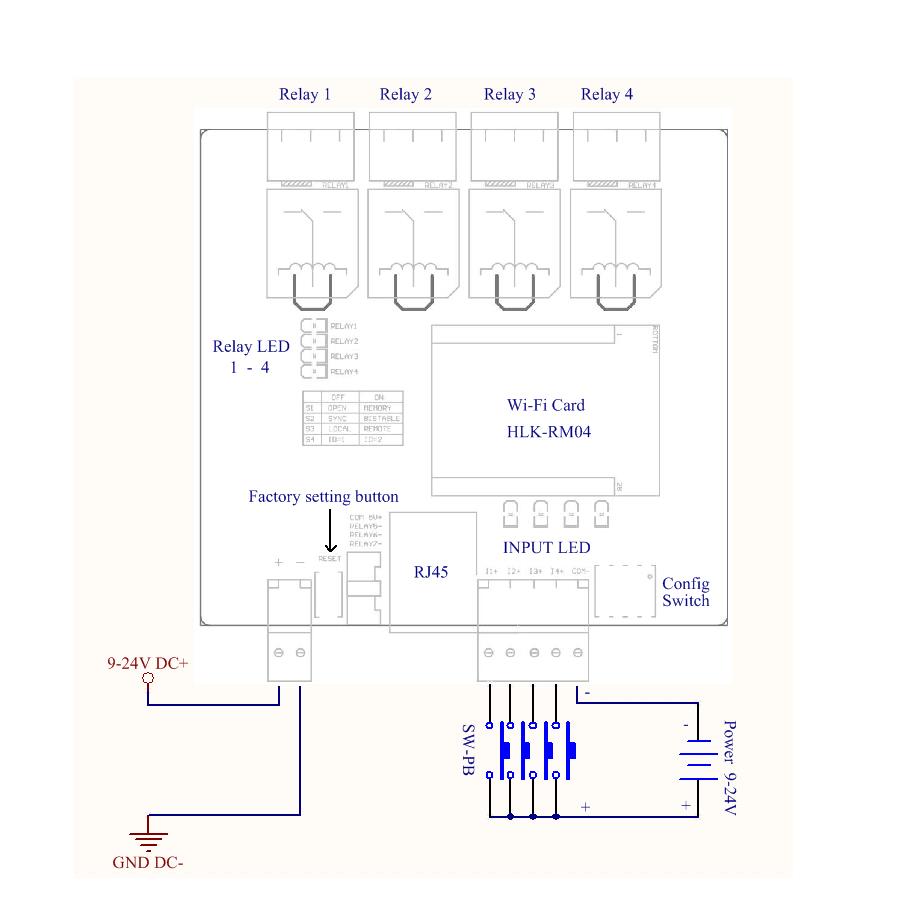 *4 ways switch panel is just a demo for understanding easy, don't include.
We can use the extend port (5+ R5- R6- R7-) as a 3 NPN pins digtal output port,
Or as extend port for connect 3 loads more, example solid state relay, Optocoupler relay,AC contactor etc.
For secondary development please check the manual for the protocol.
The wifi card is pouplar HLK-RM04,recive the Hexadecimal code from the upper machine